https://www.fradeo.com/fr/candidats/offres-emploi-franco-allemandes/internship-iot-business-developer-m-f-d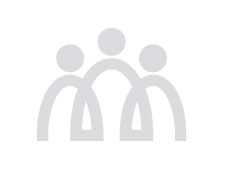 Internship - IoT Business Developer (m/f/d)
Puteaux
4 août 2022
Réf. FRDJOB2019120608361917
TRANSATEL
Transatel recently joined NTT Group, the 5th largest telecom operator in the world, with a turnover of over 92 Bn. euros. Transatel now combines the agility of a headcount of 200 with the firepower of a multinational group: backed by this powerful framework of economic ties, Transatel is now in a position to further extend its business development, on a massive and global scale.

This can only be achieved if Transatel's know-how and track record is known and integrated as a key component of the Group's product portfolio.
As a full member of the Business Development team, your role will be to contact, train and develop each relevant Group affiliate in full autonomy. Your duty will be to take Transatel's business development to the next level. Your responsibility will be to fully understand every entity, measure their cross-sell capabilities and develop a full channel strategy for the coming years.

Transatel is looking for a new talent to work as a true member of our Wholesale Business Development team, to support the rapid growth of our MVNO enablement activity.


The successful applicant will be working with our current clients and new prospects to build existing customer relationships, provide leadership in the management of new prospects, and help deliver on the wholesale team's strategic targets.

Specifically, he/she will be responsible for the following tasks:
Business Development
You will do market research and benchmarking
You will identify new prospects and initiate contact with new prospects
You will product management and definition
You will do proposal and development of new services
Account Management
You will manage relationships with our clients and communicate their needs internally
You will work on the invoice of current clients
You will report and do analysis
You will work on credit management of existing customers
Profile
You have a Bachelor's or Master's degree
You are self-motivated, dynamic, highly organised
You have excellent communication, influence, and presentation skills
You have excellent knowledge of Excel and PowerPoint
You are fluent in English, French and German
Join us!
Ces offres pourraient également vous intéresser...